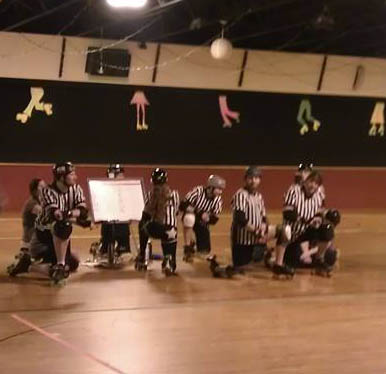 The Hill City Rollers are in the process of rebuilding their team. If you're curious about playing please contact us either through our Facebook page or by email listed at the bottom of the page. Check the events page for details on upcoming practices and other community events.
If you're not interested in playing there are a number of ways you can help support the Hill City Rollers. We're always recruitnig skaters (both women and men) to become referees. For those not interested in skating, there are even more ways to help out! At our bouts and scrimmages we need several people to be non skating officials (NSO). They keep score, track penalties, do time keeping and keep track of various statistics.
If you can't give your time but would like to help out financially you can get details about becoming a sponsor on our sponsorship page.
If none of that is up your alley, just BE A FAN! Tell your friends, come to our bouts and cheer us on! We really appreciate the support
post flyers